Hey sexy girl!
This week is a new instalment of "The Secret to Make Him Chase You" series. In Part 1 and 2 I laid the foundation for fundamental things women need to know to get a man to chase. If you haven't had a look at those yet, I strongly suggest you start there first!
In Part 3 we're going to dive into the sneaky male psychological triggers – triggers you awaken in a man by doing the "right" things – to get a man to almost irrationally pursue you.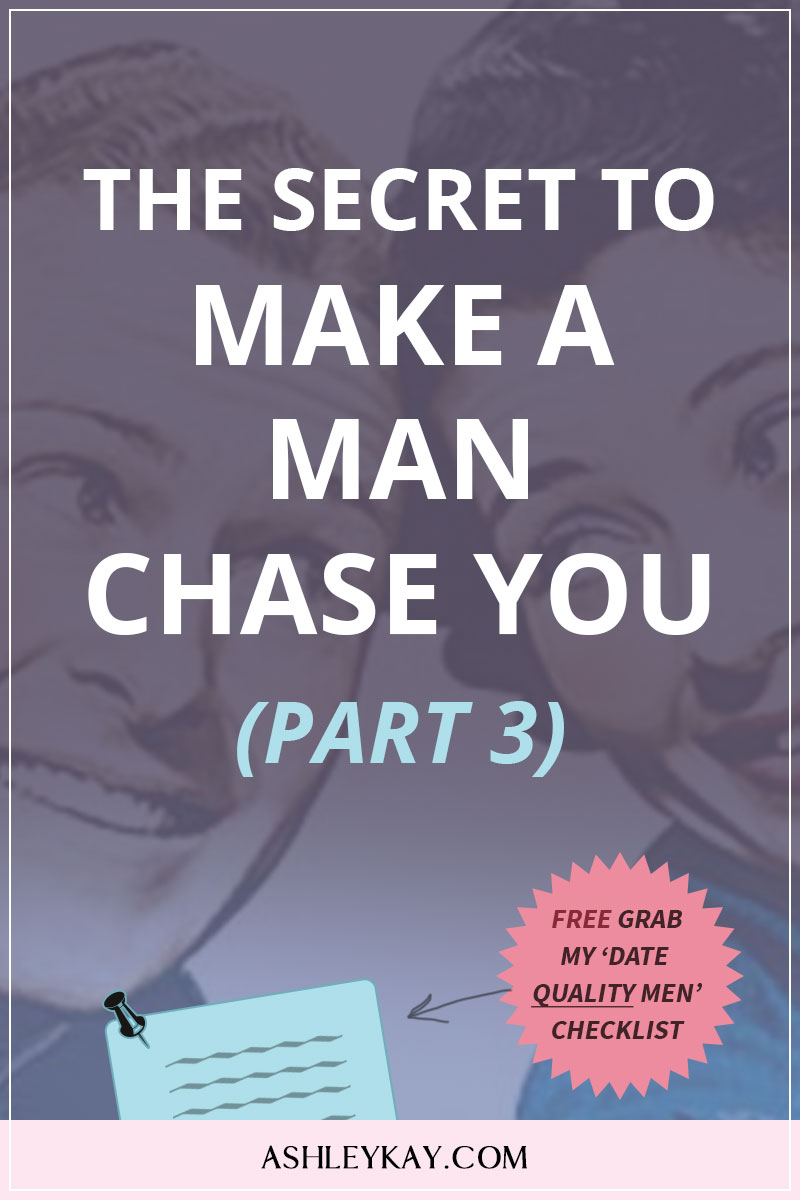 Why do we need to use psychological triggers? Why won't a man simply see how amazing we are and come after us?
When it comes to being irresistible – there are the external factors; the outer layers, the parts that your man can visually see and experience for himself. And then there are the internal factors. These are the layers underneath that he will need to discover by digging it out like a treasure chest full of gold.
Your job is not only to hold the gold (metaphorically speaking) – but to give him clues that will lead him there.
That means being "amazing" and living an "amazing" life is MEANINGLESS if a man doesn't know about it.
Just as a treasure chest full of gold is ultimately meaningless if you don't know it exists.
Note: There's nothing wrong with living an amazing life and being amazing just for yourself. In fact, I highly encourage you do this regardless of having a man or not in your life. But this series is about attracting men. If you want to attract men, you need to promote yourself in the right light.
The best way to do this is to use "Emotional Carrots" to lure a man towards you.
Emotional carrots act like triggers in a man's psyche. They hit on the very things human beings are attracted to. It's rooted deep in our psychology because they're linked to human survival.