The dashing young man sits next to you. You're dressed in your favourite red silk dress, your hair pinned up in a sexy messy bun. You look over and marvel at his soft brown eyes. You've only been seeing him for a week, and you've already caught feelings for this man of gentle demeanor and charming sense of humour.
The light banter turn from casual flirting to something deeper. The words slowly tumble out that you're developing feelings. You look at him slowly, meekly, hoping that he will reciprocate positively back.
Unfortunately, the expression on his face freezes. His eyes dart down and he looks at his hands. He'd been drinking and his cheeks were a warm pink.
"I probably should tell you now. I'm not ready for anything serious. To be completely honest with you, I still have feelings for my ex."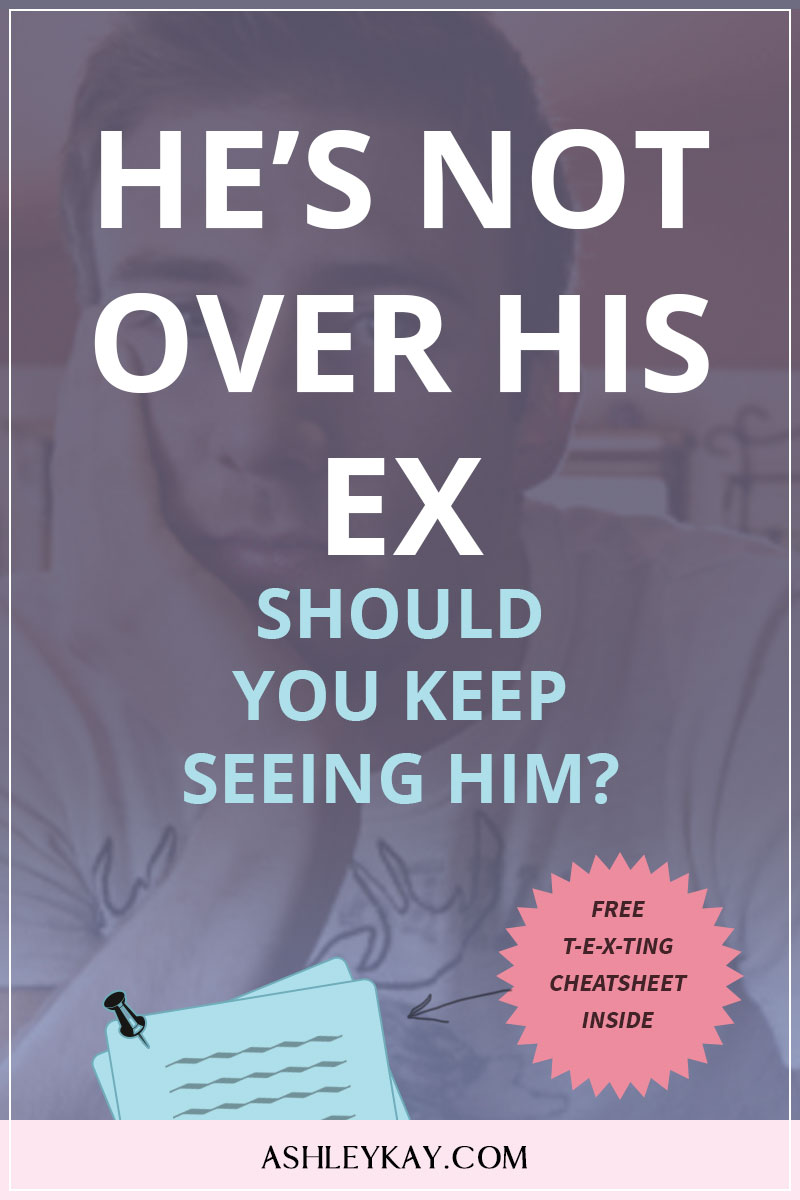 You suck in a deep breath, feeling your face and body sag back into the cushions like a scared puppy just being reprimanded.
It's woefully sucky when a man you have JUST caught "feelings for" to deliver the "not over my ex" blow.
The even suckier thing is it's not like he's telling you he doesn't like you or you're not his type. That kind of statement is at least "solidly actionable". Any girl with self-respect would simply dust the rejection off her and carry on to the next suitable bachelor. This is the kind of blurry, fuzzy, "maybe" answer that men love to give women as a ploy to lure them in even further.