Men can be cryptic about their true feelings . Is he into you? Is he not into you? Oh why does it have to be so confusing? Well let's clear this up. Here's some practical tools to know for sure if he's into you.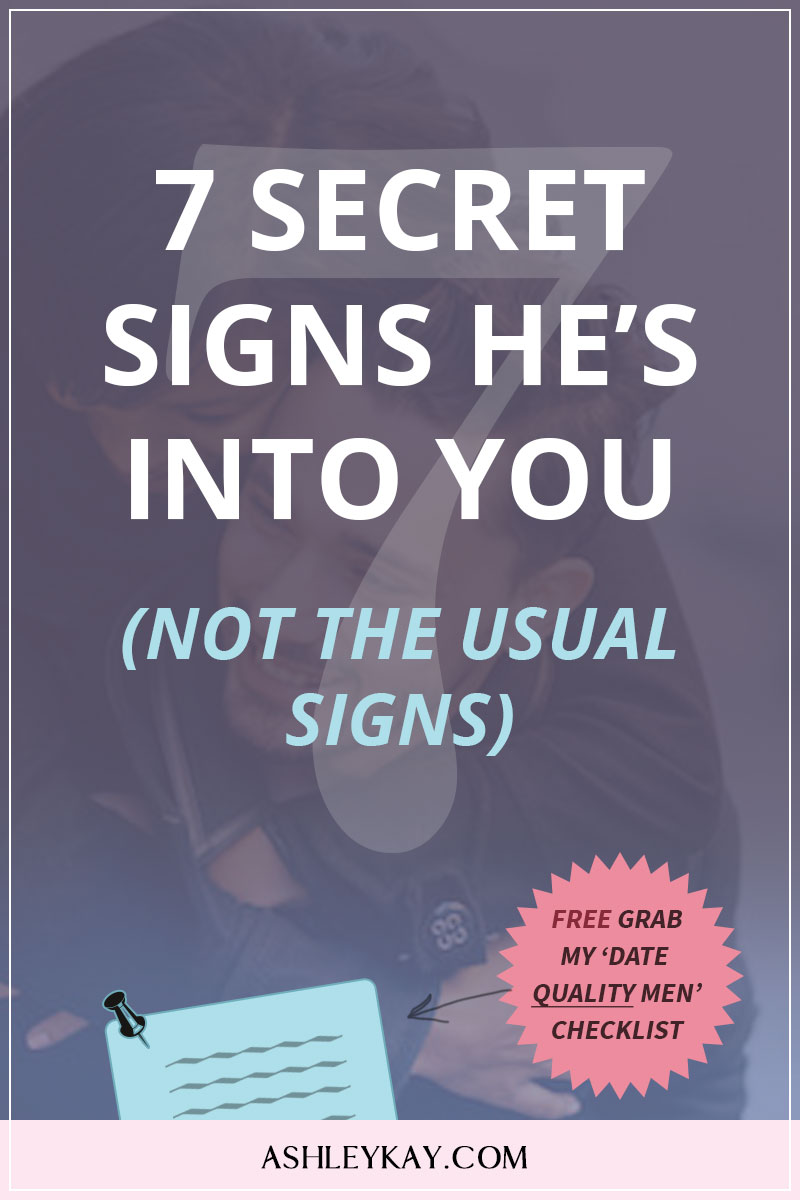 Most men will not come out and say, "I like you" or "I want you to be my girlfriend". If a man's into you, he's going to play a cryptic dance instead. He's more likely to make you GUESS his true intentions. The reason men do this (and women too) is twofold.
To protect being rejected and keep his ego in tact. (In case you DON'T like him).
To make you want him more! (Because it's human nature to be intrigued by a mysterious man)
In fact, I will show you exactly how to exploit this in my program: Attraction Triggers – where you use this tactic to lure men to you instead. Click here to learn more.

A simple way to understand this is to take the example of how "friendships" are formed. It's more natural for two people to become friends though a series of actions. It's more weird for someone to ask: "Will you be my friend?"
Dating is very much the same. A man is NOT going to come out and tell you explicitly how he feels about you.
He will, however, give you a series of clues through his actions.
The more accurately you can read his signals, the faster you can spot the RIGHT guy (and avoid all the wrong ones).
Do not think of this as some kind of burden (Oh no, I have to try to figure men out!).
Instead, think of it as developing your social skills. The better you can read people, the easier time you will have in life and relationships.
When I was putting this list together, I was conscious of two types of men:
The man who is into you – for the RIGHT reasons
The man who is into you – for the WRONG reasons
Pay attention to both. By the end of this article, I will show you why you need BOTH types in your life.
Ok, let's get into it. Here are 7 signs he's into you – for the RIGHT (and wrong) reasons.