Hey girl!
We're coming to the end of the series "The Secret to Make Him Chase You" – I've gone in-depth on the things that are MOST important for you.
So far we've talked about: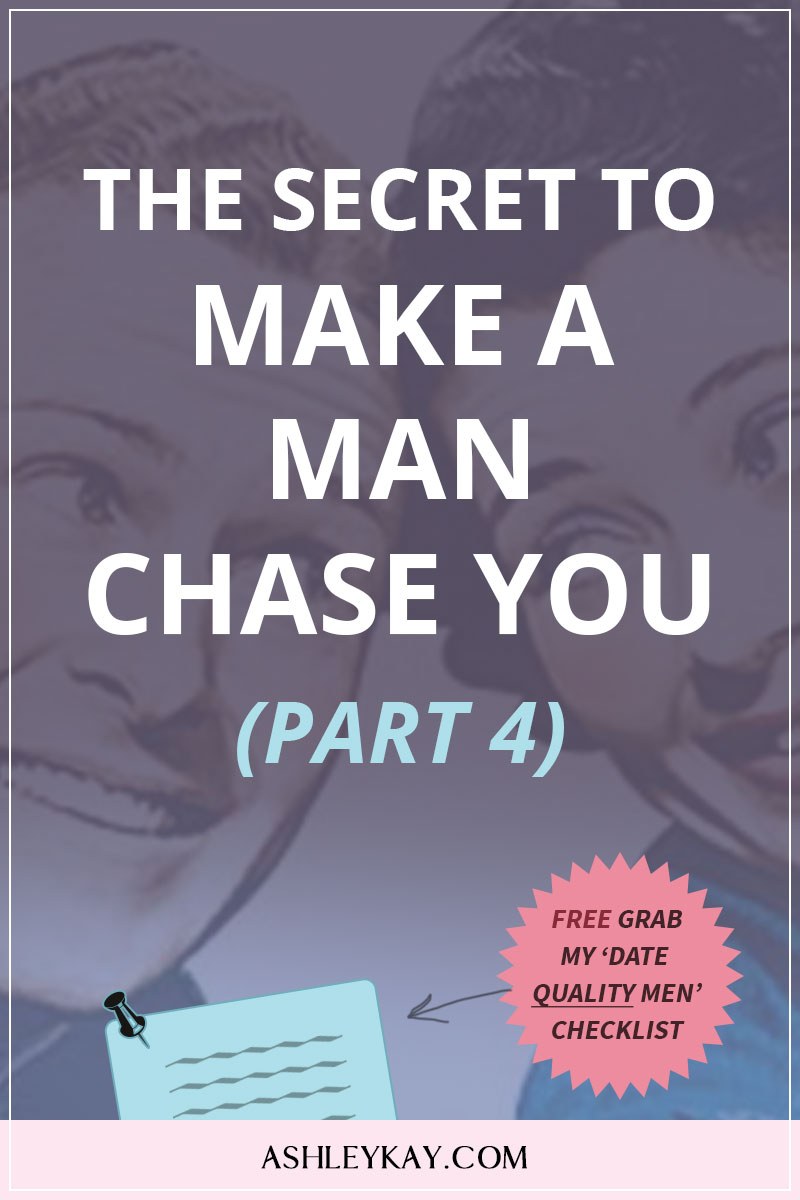 We're nearly done.
This last instalment is about what NOT to do if you want a man to chase you.
A lot of what we've talked about is how to "pull" a man towards you effortlessly. But you also want to ensure your efforts will not be in vain.
Knowing what NOT to do is just as important as knowing what to do.
Why Does This Really Matter?
As you become more attached to a particular man, your actions and thinking will change.
It switches from, "This guy seems interested in me" to "How can I KEEP his interest? How can I get him to commit?"
Basically when feelings get into the mix, stakes also get raised. Now you have something to lose.
This will naturally create a level of stress and anxiety. Now everything has a double meaning. When he messages you, it matters when and how often. It matters what he says and doesn't say. It matters if he still has an active Tinder account and what posts and pictures he has on Facebook.
Stress will cause you to overreact and over-analysis EVERYTHING. It also becomes the "make or break" point in your relationship.
Many women will find themselves either progress into a more committed relationship OR slowly fade out of the man's life.
If you don't want to lose a great guy, you need to pay attention to your stress level and more important, how to effectively manage it.
The actions women do during this "make or break" transitional point will determine what a man does.
If you notice a distinct pattern of men disappearing after a few dates, you'll want to pay attention to this article!